Car Hoist Installation Sydney
Minimize your endless hassle and problems with getting the job done correctly, professionally and accordingly to manufacturer's instruction that comply with Safe work NSW.
As we provide top quality of installation and repair service in Sydney, New South Wales simply contact us and leave your job with us and sit back relax.
To Installing a vehicle hoist correctly and safely a pre-installation site inspection needs to be done to make sure that the floor leveling is correct or within the range. Floor concrete thickness and the free space around the hoist is complying with manufacturers' and performing safe work.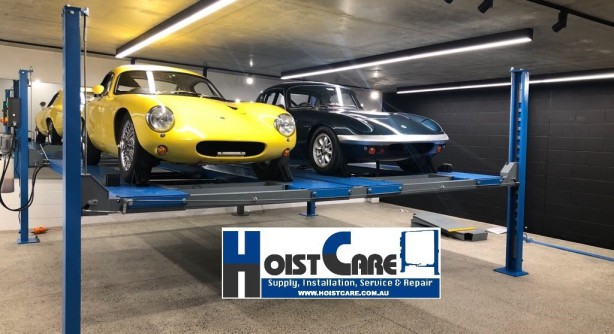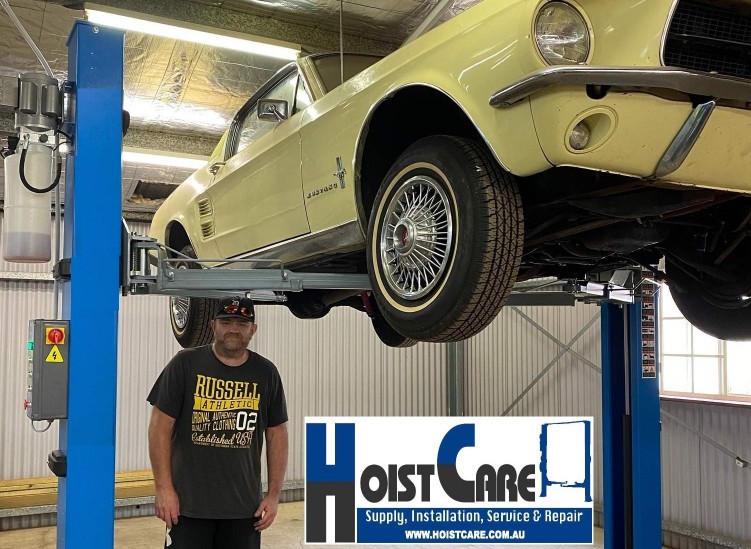 By checking all the above recommendation to install any vehicle hoist you will be saving yourself from the following hassles:
To avoid your hoist breaking down.
This brings you a safe work for your technicians as well as your machine.
To help you from stress and worry about hoist safety.
To give your customers peace of mind because their cars are safe on your hoist.
An incorrect installed and faulty hoist can affect your productivity and performance.
Vehicle & truck hoist Condition Reports
After a vehicle or truck hoist installed, a valid Report will be given to prove that the hoist is safe and serviceable. You should not operate a hoist until the condition report has been signed handed over to you.


This is essential to have and provide to your insurance company or safe work inspector.
Car Hoist Service, Truck Hoist Service, Repair, Installation And Safety Inspection In Sydney
The safety and efficiency of your car hoist should never be in doubt. Whether you're installing a new 2-post, 4-post, car storage, scissor lift, or truck hoist, or maintaining an old one, your number one priority is to ensure this critical piece of equipment is reliable and safe. Hoist Care brings unmatched expertise and experience to your car hoist repair and hoist installation project, ensuring your hoist stays safe and runs efficiently in the short and long term.
GET A FREE QUOTE
Hoist Repairs And Breakdowns
Car hoists are subjected to a wide variety of conditions. For hobbyists, you might use your car hoist once or twice a week or month in your home workshop. On the other hand, car repair shops might use a car hoist multiple times a day. Either way, the exact requirements for work safety and equipment efficiency are always present. No matter how many lift cycles your hoist performs, you want your equipment to work efficiently.
With the above considerations in mind, we offer quality automotive hoist services designed to ensure your equipment is always available and safe. As such, we offer the full range of automotive hoist services, including car hoist installation, car hoist servicing and maintenance, hoist repairs, and everything in between.
HOIST INSTALLATION
We provide professional car hoist Sydney installation services that you can rely on. With expertise and experience, we'll ensure your hoist is installed safely and ready when you need them.
SERVICE & REPAIR
To ensure your hoist always runs safely, we provide high-quality hoist maintenance services. Our specifically designed software will register all the details of your vehicle hoists and keep track of any regular services and maintenance that is performed.
We also ensure that every car hoist and truck hoist has an annual service and inspection label to pass safely for work and meet the conditions of insurance.
HOIST RELOCATION
Are you relocating your shop or your hobby workshop? Our hoist relocation service will disassemble your hoist and install it in a new location without compromising your safety.
CONDITION REPORT
Get a condition report and learn more about the used hoist you want to buy. Don't leave yourself susceptible to unpleasant surprises by buying a hoist blindly.
What Is A Hoist And What Is It Used For?
While car hoists come in a wide variety of designs, forms, and sizes, they all perform the same function. They lift cars using arms engaged to the chassis and raise the vehicle to a comfortable working height. As such, a car hoist allows you to work on the underside of the car in comfort and safety. These hoists are mostly used in repair shops to give mechanics better access to the vehicle's underside.
Storage hoists on the other hand are designed to lift cars and support vehicles in the raised position for long-term storage. Depending on the design of the storage hoist, some storage hoists can store one, two, or even three cars.
Generally speaking, hoists can be permanently installed or be mobile. For instance, there are scissors lift hoists that are mobile. Additionally, mobile column lifts are heavy-duty hoists used to lift heavy vehicles such as trucks.
How Much Does It Cost To Install A Car Hoist?
The cost of a hoist will depend on the type of hoist you buy. Moreover, aside from the type of car hoist, the specific make and model will also influence the final pricing. That being said, you can expect to pay $3,500 to purchase a 2-post hoist and the 4-post hoist can be purchased from $3,600.
On top of the purchase cost, there are the installation fees. Our team of experienced hoist installers begins the project by inspecting the site to ensure the installation project goes well without any problems.
The best way to know how much to install a hoist in your workshop or automotive repair shop is to enquire with us. Every project is unique and presents different challenges hence slightly different installation costs for every project.
Things To Do Before Installing A Car Hoist
While you might be in a hurry to install and use your new car hoist, you need to prepare your workshop or work area for this vital piece of equipment. Some of the crucial things you should do before installing a car hoist include:
1. Survey The Area For Available Space – As the first step, you should survey the space you have available to install the hoist. Obviously, a car hoist will come in handy and help you access the underside of cars far easier. However, you still want your garage or workshop to remain functional. As such, you should survey the space already in use and the available area you can install the hoist.
2. Survey The Vertical Space – Aside from surveying the floor space, ensure you have enough ceiling space to install and run your hoist safely.
3. Ensure The Concrete Slab Meets The Minimum Recommended Thickness – Every hoist manufacturer has a minimum recommended concrete slab on which the hoist should be installed. Ensure your floor meets these recommendations.
4. Ensure The Floor Is Level – Aside from concrete slab thickness, ensure the concrete floor is flat. While checking for flatness, ensure the floor is devoid of cracks and other signs of weakness.
Why Choose Hoist Care To Install Your Car Hoist?
As the premier car hoists Sydney installers and maintainers, there are numerous reasons you should choose Hoist Care for hoist installation and car hoist repairs. For starters, we are an experienced team of automotive hoist installers, maintainers, and repairers. Since our inception in 2008, we've gained a lot of invaluable knowledge and experience, allowing us to meet all your needs.
And despite being experienced, we train all of our staff every month, thereby increasing their knowledge and understanding.
You also benefit from a 2-year workmanship warranty when you choose us. We are confident of our work and offer some of the best warranty terms in the industry.
Car Hoist FAQs
How thick should concrete be for a 2 post car lift?
The minimum thickness of the concrete will vary from model to model. However, it ranges between 100mm and 300mm.
How much clearance do you need for a hoist?
For a 2-post hoist, you need the internal apex height to be at least 4 metres. For a 4-post hoist, the internal apex height should be at least 2.5 metres. Additionally, you should leave at least 1 metre clearance at the front and back of the hoist.
What is 3000 psi concrete used for?
The 3000 psi concrete is used in areas that require high-strength and durable concrete, including driveways, patios, walkways.
Where do you put your car on a 2 post lift?
You should follow the user manual to correctly spot the car and ensure the centre of gravity is correct. You should not position the car to the rear or front of the posts to allow the doors to open easily.
Do I need to worry about compliance with Australian design rules?
All of the car lifts Australia manufacturers are mandated to design their products to Australian design rules. As such, you don't have to worry about the hoist meeting the design rules.