Truck hoist and lift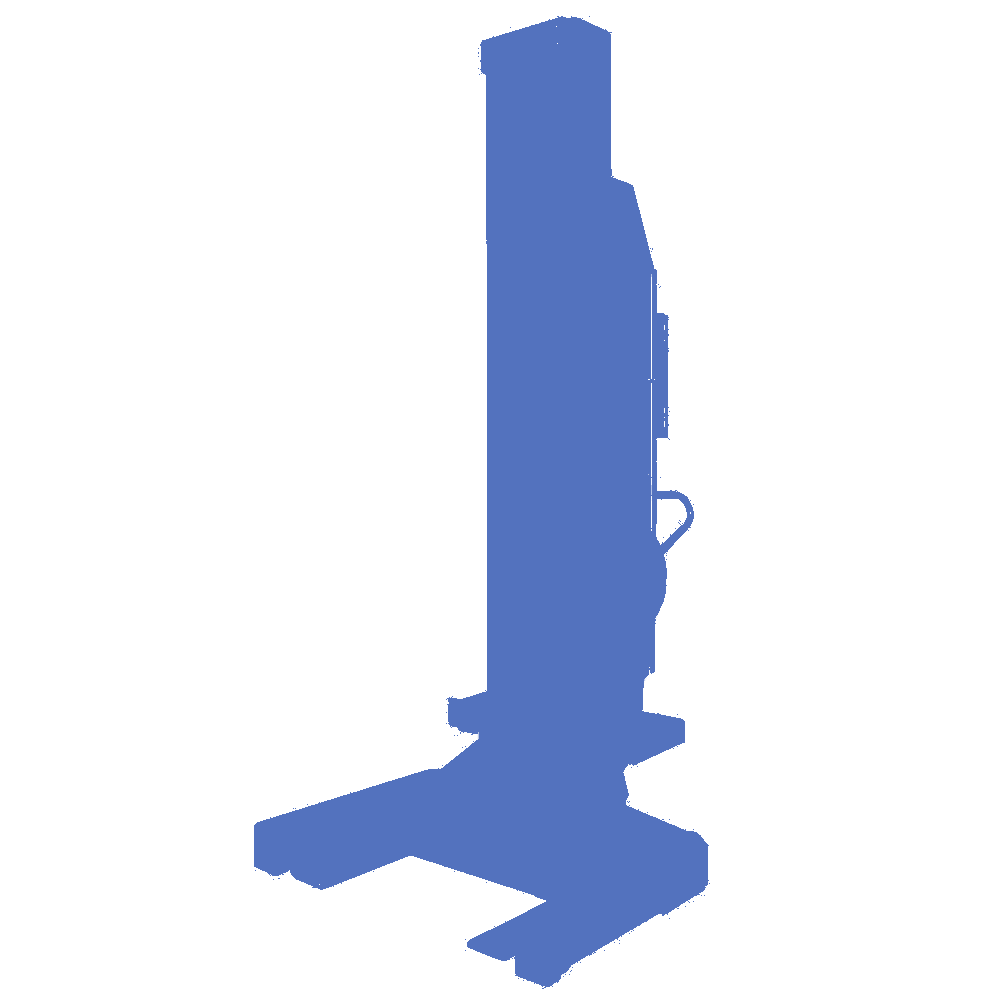 The modern portable truck hoist and lift or truck column lift can only be described as the perfect combination of robust space-age type technology with staggering lifting power. Perfect for any truck workshop, large maintenance, or vehicle service centre, the portable truck hoist and lift offers a safe, sophisticated, durable, fast easy way to lift heavy vehicles and machinery.
Capable of lifting in the region of up to 8.5-ton – per column, to a maximum working height of approximately 1860mm in 94 seconds, means that when combined as a set of two or four-post lifts, there's pretty much nothing they can't lift, including mega trucks, public service utility vehicle, heavy-duty military, and farm equipment.
It wasn't that long ago that when it came to servicing bigger trucks or buses, most workshops had two choices; either create a pit that the vehicle could drive over or installing a giant 4 Post Hoist that had to be literally cemented into the floor to keep it stable. Which meant once either was in place they were there to stay, and the space in the workshop was lost forever.
Today, it is a whole new story, modern truck hoists and lifts are mobile and offer so much more flexibility than either a pit or 4 Post Vehicle Hoists ever could. Constructed like a pallet style hand lift truck that works across any even flat floor the individual columns can safely be maneuvered into position around the truck by one person.
Then once the lifts are positioned in place around the vehicle, life becomes really easy, as they can all be connected and either each column can be independently controlled or the system can be switched from a single control to an overall master control – meaning a job that may have taken two or three people can now be safely overseen and controlled by once person, so saving valuable time and costs.
When it comes to working safely with a truck hoist or lift you can take it one step further as now several lift manufacturers are offering wireless technology as a way to control the individual columns, so no more interconnecting trailing cables and no more potential tripping hazards in the workshop.
Buying a portable truck hoist and lift can take you into a whole new world, but to help you, there are several reputable international and local Australian brands to choose from but, always make sure you buy the lift from a recognised dealer, that it is offered with at least a minimum 2-year product warranty, is manufactured according to ISO 9001 and that the build quality is safe work and CE Certified.
To learn more about how to choose the right hydraulic truck hoist and post lift for your workshop, arrange a pre-installation site inspection or for top quality professional hoist assembling, installation and hoist relocation, truck hoist service and repairs, plus hoist safety inspection throughout New South Wales, contact us via service@hoistcare.com.au or call us directly on 0491286636. We look forward to hearing from you.